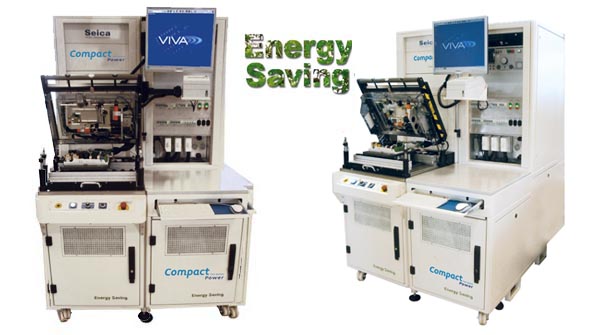 The Power System is a test platform conceived to verify and certify the operation of power modules.
The complete structure, combining two Multi standard cabinets, is sized to contain all of the resources required for testing: drive/sense modules, power modules and load simulators.
In this tester, in addition to strictly perform the requested measurement as per technical specifications, the issues of consumptions and dissipations were taken into account, integrating an Energy Recovery circuit which enables reuse of output energy to supply the system.
Compact Power is suitable for:
parametric and functional tests of power boards
Equipment EOL test (inverter, power supply units…)
Implement a reconfigurable test benc
Test with load simulation
Test with energy recovery
Product certification
Features
Complete AC group for safety switch circuit management
Single-phase or three-phase frequency converter (10KVA – 30KVA)
Customized load simulator
inverter to recover over 80% of energy used
bus and analog matrix (S64N, S64A, S64F)
bus and power matrix (HRELE module)
up to 12 DC power supplies (APx, ALx)
proprietary instruments integrated on ACL module
off-the-shelf instruments integration
communication protocols management (Serial, USB, CAN, LIN, K-line, GPIB, …)
Functional test sequence with NI (Labview/Teststand) Operating System
ict and/or functional test sequence with VIVA Operating System by SEICA
Self-test at the module level
Receiver with or without press and upper contrasts
ODU connector interface
Barcode and 2D code reading management
Automated statistic data collection.