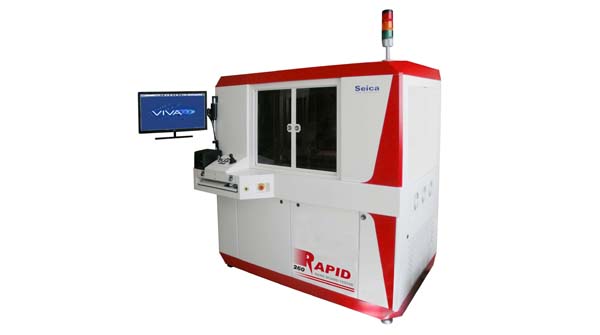 VERTICAL SYSTEMS
RAPID 260 (manual)
The Rapid 260 is Bare Bord Tester particularly suitable where a short test set up time is needed to achieve the quickest time to market of the customer's products. In addition, the system can address the most sophisticated prototypes, small and medium volumes (up to a single unit).
Compactness and rationality, combined with the simplicity of the management software, are the results of Seica research to develop a system for immediate operation.
RAPID 220 (manual)
Those who want a compromise between versatility and cost-effectiveness of the vertical Flying Probers may find their ansie in the Rapid 220 system. Equipped with 4 fully independent probes (two on each side of the board) it is suitable to check the essential operational features of a PCB. Thanks to the VIP platform and the simplicity of VIVA software, the time needed for training is very low, and no specifically skilled personnel is required. The Rapid 220 system makes the Flying Probe test suited for everyone: small manufacturers, prototype labs, service and repair labs, certification and quality assurance entities.
Features:
It tests: inner layers, ceramic substrates, flexible circuit boards and printed circuit boards
4 (Rapid 220) /8 (Rapid 260) independent flying probes
2 CCD cameras for top/bottom fiducial markers
540mm x 610mm (21″ x 24″) test area
High voltage, high impedance isolation tests
Vacuum table as an option
Precise probing on small pads and fine pitch
Very high speed testing
Repair station software embedded
Soft touch capabilities
In-circuit tests of embedded components
Seica VIVA® Software