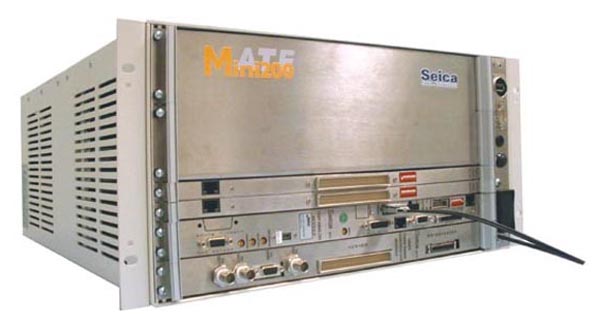 In the ATE world, MINI 200 represents an excellent compromise in terms of integration and scalability.
All the essential resources to create an in-circuit test are available in a 19″/6U rack architecture, including the management unit. This structure, independent, allows to create stand-alone test stations with proprietary interface of which the user has the fixture and the know-how.
This is a very interesting solution also for on-board programming and boundary scan tests integration in a real test platform.
Mini 200 is suitable for:
in-circuit test of small boards
on-board programming
boundary-scan test integration
use of proprietary adapters and existing fixtures
Legacy replacement
Features:
Integrated management unit (slim PC)
Customized adapter
Up to 768 analog channels
Up to 64 hybrid channels (digital channel up to 10 MHz)
3 user power supplies
Universal on-board programmer (up to 4 in parallel)
Boundary-scan test management
Self-test at the module level
off-line programming and repair station
functional test sequence management via NI (Labview/Teststand) O.S.
ict and/or functional test sequence with VIVA operating system by SEICA
barcode and 2D code reading and automatic collection of statistical data
automatic programming with CAD data import