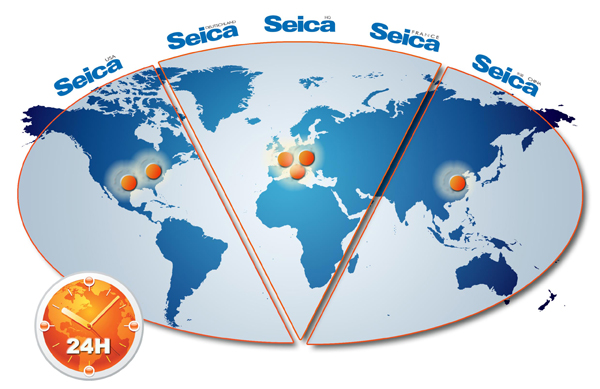 Seica S.p.A. was established in 1986 in Strambino, Italy, but today, it is part of a broader and more coordinated Group.
Seica Group has implemented within the Organization, three different Divisions, aimed to promote specialization and quality in product lines:
EMS: Electronic Manufacturing Solutions, Specializes in solutions for the electrical test of populated boards,
Manufacturing process verification and selective soldering.
MAS: Military Aerospace Solutions, Specializes in solutions for the defense, avionics, transportation, and
energy industries.
PCB: Printed Circuit Boards, Specializes in solutions for the electrical test of PCBs.
Four subsidiaries were opened in Europe, Asia and United States, with technical and commercial know-how and expertise, aiming to provide efficient and timely support to all Seica Customers:
Seica France (2000)
Seica USA (2003)
Seica China (2004)
Seica Deutschland (2008)
In recent years, relevant partnership agreements were established with other production environments, which led Seica to be a part of:
Proxima, Piacenza (italia), sole Seica marketing agent for the national territory.
Seica Automation, industrial automation system manufacturer.
Smarteam Technology, Distributes Seica products in China.
Quick Test Group, Korean partner.
Canavisia, consortim in the Canavese territory, Italy, created for design and realization of "Smarth Bench".