A board or assembled electronic module needs a functional test typically defined by a design specification. There's the need to simulate the real operation of the board under test, power it, supply the stimuli to execute the required measurements and automatically collect all the statistical data. A functional test system is a flexible structure which, properly configured, can be used to characterize several kinds of boards. Seica Solutions: civil sector Compact Line, settore military Sector Valid line.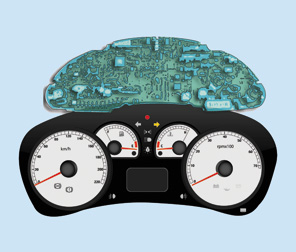 Functional testing of remote control units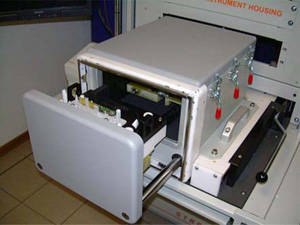 ICT and functional testing of remote control units. Along the years, Seica has consolidated its expertise in RF test application. In order to guarantee autonomy and flexibility, Seica specialized in the implementation of shielded chambers, as well as in customization for different purposes. To date, it is possible to deliver diversified test solutions, featuring manual loading or operation within automated lines, static or with embedded motion drives; last but not least, the ability to run the ICT test simultaneously ICT without moving the board several times. This know-how succeeded in providing interesting test solutions for remote control units and equipments requiring insulation to be characterized.
Implementation:
Compact VL with functional configuration, equipped with spectrum analyzer and RF switch
Shielded chamber, hosting up to 4 remote control units, located on a standard fixture
Mechanical customization for D.U.T. pressure
ODU connector interface receiver for a quick fixture replacement
Advantages:
fully-automated testing of the finished product
specialized featuring of the single module
automated collection of test data
general-purpose test bench