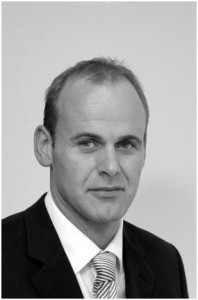 Intensive Customer Care through enlarged Team for Germany, Austria and Switzerland
Munich, Mai 2015— Starting with 1. Mai 2015 is Marc Schmuck the new Sales Manager for SEICA Deutschland. Founded in the Year 1986, is Seica S.p.A. a global Manufacturer of Automatic Test Systems and Selective Soldering Systems, with an installed Basis of more than 1700 Systems on 4 different Continents.
SEICA offers its customers a complete line of own developed flying probe test solutions and has established strong partnerships with companies from the area production and inspection to enlarge the portfolio of innovative solutions across the complete production line.
In a time of continuous change, where globalization is more and more challenging the competitiveness, uses Seica a sales strategy with local, direct presence in Italy, France, Germany, USA and China. Herewith are the customers offered services and support quality with a strong professional team.
Before Marc Schmuck joined SEICA, he was beside others, in leading positions responsible for customer support and sales at well known electronic manufacturers.
In these years he could gain all the necessary experience and knowledge which is needed for a professional and trustful customer relation. As already at the previous positions, it's first priority for Marc Schmuck, to have an excellent customer service.
"My Goal is, to enlarge our sales and support team in order to establish even more SEICA and its high valuable product and software solutions for the electronic manufacturing in Germany" stated Marc Schmuck. Marc Schmuck focuses especially on customer contact, customer wishes, quality, reliability and engagement as well as to a close cooperation with SEICA's sales partners. He will consult customers directly and also support the existing local sales partners. With his competent team for application, service and spare part procurement Marc Schmuck will support out of the Munich Demo and Support Center the sales region of Germany, Austria and Switzerland