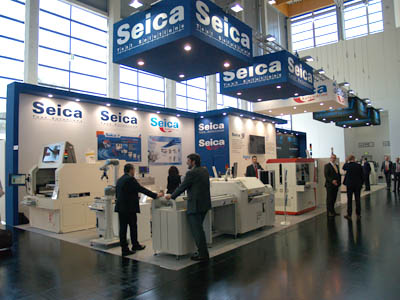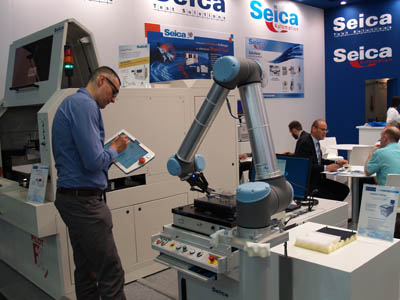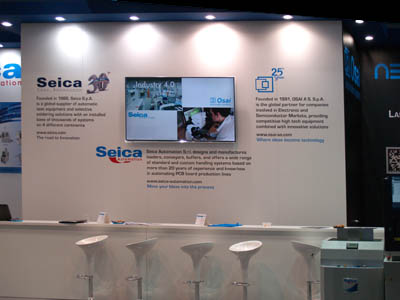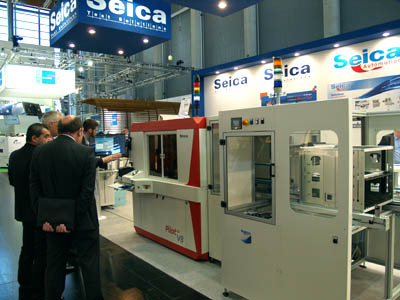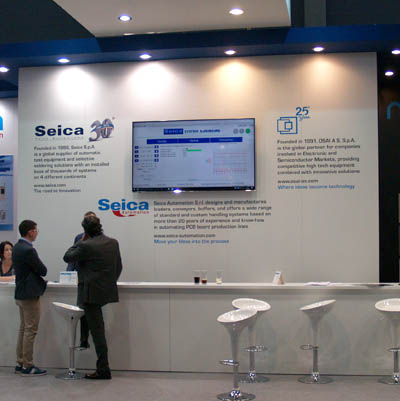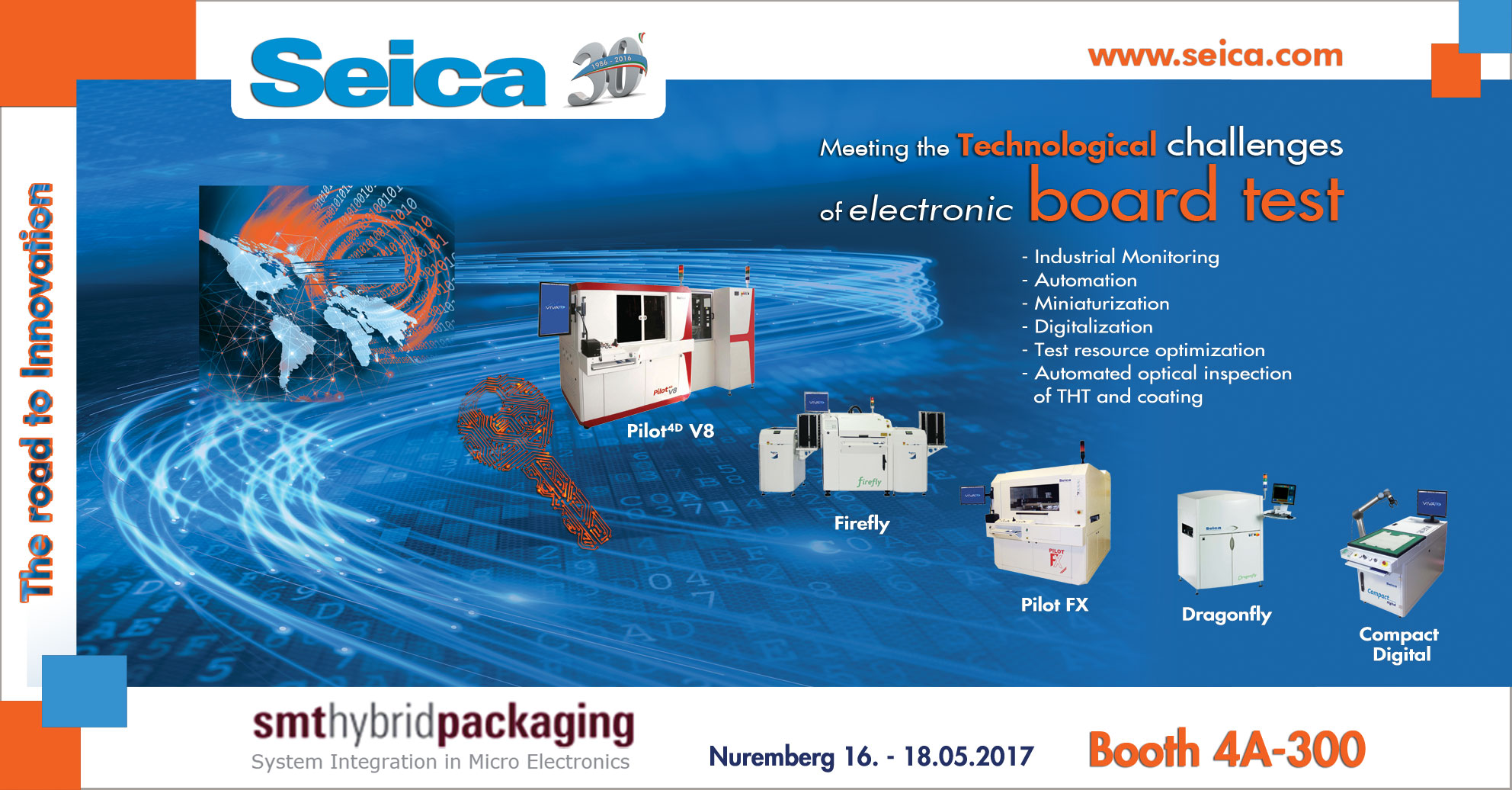 In the limelight : Industrial monitoring and Automation

Seica will be showcasing the new Factory DashBoard solution at the SMT exhibition. The solution has been conceived with a special focus towards energy saving requirements and predictive monitoring of events, in compliance with the principles of Industry 4.0. All systems on the booth will integrate Seica's industrial monitoring hardware, and visitors will be able to see the software and mobile tools that provide 'real time' information to assist plant managers in assessing the status of all the equipment in the plant. Also on display will be:
Pilot 4DV8 Flying Probe tester, which has 12 mobile test resources distributed on the two sides of the board under test, and its unique vertical architecture means that all the resources are available at all times for testing. A series of high level performances allow this system to maximize test speed, repeatability, test and positioning precision and fault coverage, even on the most advanced-technology boards, which typically have high-density circuitry in a very small board dimension. The solution on display includes an integrated horizontal Seica Automation handling system, for completely automated test process.
Pilot4D FX, another innovative solution specifically designed for testing panels of boards while optimizing the sharing and multiplexing of expensive measurement resources. The unique and revolutionary "Flying fixture" philosophy of this system is, effectively, the link between flying probe and bed of nails test, providing the best balance of high throughput and electrical test flexibility.
Firefly, Seica's laser-based selective soldering system, designed for point-to-point soldering of very small joints and pads without damaging adjacent components.  Seica will demonstrate the easy-to-use software which makes it a perfect tool even for low-volume and high-mix production facilities. This year, the Firefly will be demonstrated in an in-line, batch-mode configuration, using Seica Automation board handling solutions to showcase throughput abilities.  The automation equipment on display exemplifies the solutions on offer from Seica Automation: the FLEX line of board handlers (shown with the Firefly) that can be highly customized as required, the FLO line of economical, standard, off-the-shelf solutions and a full spectrum of process assembly equipment, including handlers, routers, laser marking, label applicators, press fit, and integrated robotic arm solutions.
Compact Digital, the new solution developed for Seica's Compact line to address evolving test requirements of electronics manufacturing as well as digitalization of the manufacturing process. The system is equipped with a vacuum-type receiver designed for easy integration into a robotic line featuring automated loading of the UUTs, but can also be a stand-alone, manually operated test station. The system can be configured with all of the analog resources for in-circuit tests, along with powerful digital channels, extending the range from MDA/ICT and vectorless tests, all the way up to the functional test of complex digital boards.
Dragonfly, the latest product line of Seica, offering AOI solutions for conformal coating and pin through hole inspection. Based on a fast and accurate scanner technology, Dragonfly THT allows the deep inspection of pin through hole devices solder joints, by eliminating the parallax error typical of camera based systems and it's the perfect tool to be placed after wave or selective soldering equipments. Dragonfly CC has a similar architecture, but thanks to the additional UV light is suitable to inspect conformal coating on electronic boards, to identify where coating is missing or excessive, as well as very useful for solder balls detection, thanks to the fact that the system performs a full scan of the PCB under inspection. Dragonfly systems are fully SMEMA compliants and can be available in single side or double side configurations.